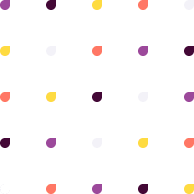 SUPPLIER DIVERSITY VICE PRESIDENT
The National LGBT Chamber of Commerce (NGLCC) is a dynamic non-profit organization working to expand the economic opportunities of lesbian, gay, bisexual, and transgender (LGBT) owned businesses. NGLCC is currently seeking a self-motivated full-time team member to serve as Vice President of the Supplier Diversity Initiative in the department's growing team. 
Position Summary
The Vice President of Supplier Diversity will oversee the NGLCC Supplier Diversity Team, which works closely with LGBT business owners to become NGLCC Certified LGBT Business Enterprise® (LGBTBE) suppliers. The Vice President will oversee the certification process, standards and procedures, necessary timelines, and outreach, as well as marketing and communications for LGBTBEs and potential LGBTBEs, including programs aimed at developing LGBT-owned small businesses.
Candidates should have a minimum of 5 years of experience in supplier diversity, small business, or a related field, as well as a working knowledge of the LGBT community and LGBT cultural competencies. 
The Vice President will work directly with the Director to successfully implement the strategy and vision for the NGLCC Supplier Diversity Initiative and will navigate private sector supply chains and public sector contracting opportunities in conjunction with the NGLCC Engagement Center. The Vice President will be responsible for identifying areas to implement enhanced efficiencies and manage them through to completion. The successful candidate should also have experience leading and motivating a team. The Vice President will work directly with other departments to identify key supplier commodity groups that are underrepresented in the supplier database.
In addition to the duties listed above, the Vice President will oversee and work directly with the Director, Manager and Associates to drive all departmental goals, including recruitment and retention of LGBTBEs, as well as stakeholder engagement, in addition to the department's mission of providing access to business development opportunities, including mentorship programs, live and virtual educational sessions, scholarships, and annual event engagement.  
Responsibilities 
Report to the NGLCC Senior Executive Team 
Lead, oversee, and work directly with other department leaders to develop NGLCC Supplier Diversity Team
Responsible and accountable for the development and efficiency of the SDI team, including developing timelines for outreach and follow-up of needed documentation and other time-sensitive materials and needed to complete applicants' certification
Work with the SDI team to suggest and implement approved streamline certification process
Oversee and work directly with the Director, Manager, and Associates to ensure the timely certification of files in process
Work with other department leaders to confirm the planning and implementation of the NGLCC Certification Committee, chairs, and meetings
Oversee and work with the SDI team on the timely communication of programs, marketing, and certification status to LGBTBEs and potential LGBTBEs
Collaborate with SDI team, other departments, and NGLCC's network of local affiliate chambers to increase recruitment and retention of certified suppliers
Drive\ cross-departmental collaborations enterprise-wide, including with the Senior Executive Team
Oversee the development of educational programming for LGBTBEs in partnership with the SDI Team and Director of Educational Programs and Stakeholder Advocacy
Maintain accurate and regular reporting to Senior Executive Team
Aid in the connections and engagements between LGBTBEs and Corporate and Government contracting opportunities in collaboration with Corporate Relations, External Affairs, and Stakeholder Engagement teams
Work with the SDI Team and in consultation with the Senior Executive Team to review and provide updates and changes as needed to the SDI Standards and Procedures document for reference and continuity
Oversee and work with the Director, Manager, and Associates in developing long-term objectives for sustainability and positive outcomes for SDI department
Drive and oversee all maintenance and innovation of departmental data systems
Attend Supplier Diversity Conferences and partner-related events on behalf of the department as needed
Requirements
BA / BS degree or higher or equivalent professional experience
Minimum of 5 years of supplier diversity experience
Preferred 2 years managerial experience
Customer service focused
Solid leadership skills and ability to motivate a team
Passion for helping others succeed
Attention to detail
Solid communication skills, written and oral
Must be adept at problem solving
Must have leadership skills
Active listening skills
Must be open to domestic travel
Public speaking and facilitation skills
Experience with CSM platforms or tools a plus (Salesforce, iMS, etc.)
Ability to lift 30 pounds
Capacity to move 50 pounds
Must be able to work with all levels of the organization, as a part of a team and individually
Ability to work in a virtual environment
Must have reliable technology/internet and a secure working environment
To Apply
Please send a cover letter, resume, and salary requirements to [email protected] with the subject line "VP, Supplier Diversity." Applications submitted without stated salary requirements will not be considered. Any questions about the position can also be directed to [email protected]. 
Women, ethnic minorities, LGBT people, veterans, and persons with disabilities are strongly encouraged to apply. Candidate must be authorized to work in the U.S.
.