NGLCC Global is the international division of the National LGBT Chamber of Commerce.
As a network, we build on the strengths of each partner and share best practices, while also developing a more thorough understanding of the challenges that LGBTI people and business owners face.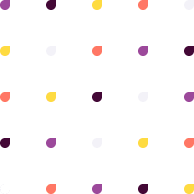 We are a network comprised of lesbian, gay, bisexual, transgender, and intersex (LGBTI) Chambers of Commerce and Business Networks all over the world. It is devoted to promoting economic empowerment as well as inclusive economic growth for LGBTI people and LGBTI-owned businesses.
Our Mission
NGLCC Global is dedicated to advancing the economic empowerment of LGBTI people everywhere. Economic empowerment means when an individual or community has an equality of opportunity to participate in, contribute to, and benefit from the formal economy. For too many LGBTI people, discrimination, violence, and stigma limit their ability to participate in, contribute to, and benefit from such opportunities. Throughout the network, NGLCC Global promotes LGBTI economic empowerment for individuals in the labor market, for LGBTI workers in the formal sector, and for LGBTI business owners and entrepreneurs.
NGLCC Global is also dedicated to advancing inclusive economic growth for LGBTI people. Inclusive economic growth refers to the ways in which employment and financial advances apply equitably across all sectors, social groups, and socioeconomic classes. In contexts where LGBTI people experience exclusion, there is significantly less economic output, which limits any meaningful redistribution into their well-being. NGLCC Global thus works with the private sector and public sector to develop ways to understand and foster inclusive economic growth for LGBTI people.
NGLCC Global provides many opportunities for our international business community to grow and connect. Interested in getting involved with NGLCC Global, attending an NGLCC Global event or getting your business or chamber registered for potential growth and networking opportunities?
Realizing Our Mission
To build a world in which LGBTI people can flourish in their economic opportunities, as well as an economic system that provides equal opportunities and investments in LGBTI people, NGLCC Global focuses on the following main points:
Expand the global LGBTI business network: NGLCC Global helps build and grow more global LGBTI Chambers of Commerce and Business Networks, particularly in regions where there are no such collective endeavors.
Scale up international Supplier Diversity: NGLCC Global aims to increase the registration of LGBTI-owned businesses to connect them with multinational corporations and international affiliate chamber leaders to increase their business opportunities.
Collect data and generate knowledge: As numerous global institutions have shown, the quantitative data gaps on LGBTI people are enormous. Without large-scale research initiatives or governments to collect data, this undercuts the ability of LGBTI people to represent themselves, their well-being, and their livelihoods. With international and regional organizations, NGLCC Global collects data on LGBTI socioeconomic well-being, and create data-driven recommendations for the public and private sector alike.
Convene LGBTI business leaders: NGLCC Global works year-round to connect LGBTI business owners, Chambers of Commerce and Business Networks, as well as corporate partners for business development opportunities.
Cámara de Comercio LGBTIQ+ de Venezuela
Pride Business Alliance Japan
Work for a Cause Foundation – WOCA
Paving the Way for Economic Inclusion: In conversation with Colombia's LGBT Chamber Of Commerce
The Road to LGBT+ Business Certification: From the United States to the United Kingdom
LGBTI+ Equality in the Workplace: A Global Perspective
Brazilian Pride and Working with the Private Sector: The Brazilian LGBT Chamber of Commerce and Tourism
Innovation in the Age of Data: NGLCC Global Partners with the Organization of American States on LGBTI Economic Empowerment
From the Courts to the Marketplace: NGLCC Global's Interview with the Costa Rican Vice President
Breaking Ground & Leading the Movement: NGLCC Global Recap
NGLCC Global Reflects on Recent Work in the Dominican Republic