Join us twice a month at 2:00PM EST or 11:00AM PST for Webinar Wednesday.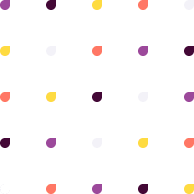 NGLCC Webinar Wednesdays are designed to keep LGBTQ business owners up to date on business development webinars and trainings; online matchmakers, both B2B and corporate; support with drafting capability statements and RFPs; and much, much more to help our businesses and community stay strong and ready for the year ahead. 
First Comes Perseverance, Then Comes Growth
MatchMaker Prep Seminar: Getting the Most out of MatchMakers
Tax in the time of COVID-19: tax implications and opportunities stemming from the CARES Act Presented by EY
The Intersectionality of COVID-19 and the Small Business Community
Navigating the Legal & Healthcare Systems While Transitioning
SLAP (Silver Lining Action Plan) Live
LGBTQ+ Proudly Unstoppable with UPS
Three Keys to Negotiating Success in Challenging Times
Embracing the Gender Expansive Community
Getting Paid in the COVID Era
Interested in presenting a topic for the NGLCC network?