The NGLCC mandates Certified LGBT Business Enterprise® companies must re-certify their business every three years.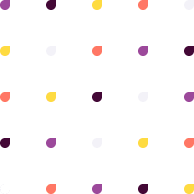 The Supplier Diversity Initiative team advises a business to complete the following process at least two months prior to the expiration date in order to ensure the required files are received and processed in time for a National Certification Committee meeting.
Getting Re-Certified
Please complete the Recertification Application through your certifications tab in your MyNGLCC business profile. It is a best practice to keep your business information as up to date as possible.
Proof of NGLCC LGBTQ affiliate chamber membership: The NGLCC waives the processing fee of the application provided that the applicant include proof of current membership; an e-mail receipt is acceptable.
Recent IRS Tax Forms: Forms required will depend on the legal structure of the business. Applicants may redact proprietary information if desired, so long as there remains ample evidence that the company is still financially & majority controlled by the LGBTQ owner.
Site Visit: every fourth year, a business must host a customary and routine site visit.
If the fundamental business structure of the company has changed, applicants are advised to submit documentation to reflect the change, in order to maintain that the business is still majority owned, operated, controlled, governed, and managed by LGBTQ individuals.
For more information about recertification, please contact your NGLCC Regional Representative.