Certification Criteria & Process
Certification is a journey, not a destination.
Don't forget that LGBT Business Enterprise certification fees are waived when you join your local affiliate chamber.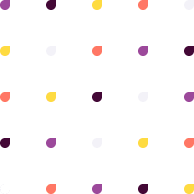 Certification Process
Step 1
Visit My.NGLCC.org to start your business profile. Tell us more about you and your business.
Step 2
Step 3
Complete a site visit with an NGLCC trained site visitor. The site visitor will corroborate the information in your application and learn more about your business in the process. 
Step 4
Complete the National Certification Committee Review. Our National Certification Committee meets monthly and will review your application to certify your business as LGBTBE.
If you are already certified, continue this investment in your business to creates new avenues of access. Certification is the critical first step in the path of strategic marketing, relationship building, and engagement with corporations.
Frequently Asked Questions
Consult the NGLCC Supplier Diversity Initiative Standards and Procedures, or contact the NGLCC SDI Team.