Let NGLCC help your company keep or achieve 100 on the HRC Corporate Equality Index.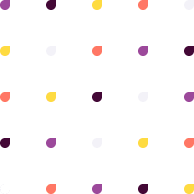 For almost two decades, the Human Rights Campaign (HRC) and the National LGBT Chamber of Commerce (NGLCC) have advanced LGBT inclusion across the private sector—not just because it's the right thing to do, but because it's also good for business.
Every employer seeks talent, market share and supplier innovation.
Promoting inclusion and equitable opportunities for Certified LGBTBE® business owners is critical to create sustainable economic growth and advancement for the corporate community and the broader LGBT community. 
Supplier Diversity is the intentional inclusion of minority-owned, women-owned, veteran-owned, disability-owned, LGBT-owned, and other socially and/or economically disadvantaged businesses in procurement opportunities to achieve innovation;  cost reduction and revenue growth objectives. Long gone are the days when a business could  simply signal support for the community. An employer's commitment to LGBT inclusion has to be part of every business operation, including supplier diversity and procurement.
HRC and NGLCC have been proud partners since the first Corporate Equality Index and the founding of NGLCC in 2002.
The HRC Foundation's Corporate Equality Index (CEI) is the national benchmarking tool on corporate policies and practices pertinent to lesbian, gay, bisexual, transgender, and queer employees. 
Now supplier diversity becomes even more important for companies who want to achieve a perfect score in the CEI. The inclusion of NGLCC Certified LGBT Business Enterprise® suppliers in your company's Supplier Diversity program will not only create cost-saving competition and innovation among the diverse businesses you utilize, it will now be an essential, independently scored criteria of your Corporate Equality Index score from the HRC. 
Let NGLCC help make your business case for diversity & inclusion more successful and impactful than ever before!