As part of the NGLCC community, you're entitled to great discounts offered by various organizations and companies.
Check back often for additional offers!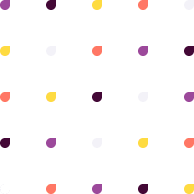 Technology & Business Processes
Customers are at the core of everything Dell does. Dell is focused on delivering affordable technology solutions that enable NGLCC members to make smarter business decisions that impact their bottom line. NGLCC members enjoy savings of up to 40% on the everyday price on their purchase of select Dell systems and Dell-branded electronics and accessories. Eligible Dell products include Latitude laptops, Optiplex desktops, Inspiron and XPS laptops and desktops, PowerEdge Servers, and the company's award-winning, best-selling line of monitors.
These discount are available at www.dell.com/NGLCC. Learn more about the benefits Dell offers small business owners by watching this video.
Wells Fargo has been the nation's leading small business lender for eleven years and they are dedicated to meeting the needs of the LGBT business community. This commitment includes being a founding corporate partner of NGLCC and strong support for LGBT inclusion in the business sector. As an employer, Wells Fargo fosters a culture in which all people and their individual differences are not only accepted but celebrated.
The National LGBT Chamber of Commerce is proud to connect our members and affiliates with the many resources Wells Fargo makes available to small businesses.
Announced in 2014, the Wells Fargo Works initiative is an incredible example of this commitment to small business. By delivering a wide range of guidance under one umbrella, Wells Fargo Works enables businesses at every stage to take the next step toward their goals. The Wells Fargo Works website offers a variety of resources to start, run and grow a small business – all in one convenient location.
Learn how to build a solid foundation for business success. Get started by writing a business plan, conducting market research, and meeting legal requirements
Get tips for managing day-to-day business responsibilities. Consider reviewing your process management, building a productive team, and maintaining your cash flow to fine-tune your business.
Discover how to move your business forward. You might pursue opportunities in new markets, invest in new equipment, or seek additional financing options.
ADP is pleased to be a long-standing partner with the NGLCC and is committed to reinvesting in the LGBT business community through supplier diversity.
Visit the new ADP-NGLCC resource page to learn about payroll and tax processing plus people management for small businesses and startups. We are also excited to announce a new special promotion for certified Certified LGBTBE® companies, sign up for one of ADP's industry-leading products and get $200 cash back!
ADP's suite of tools can help your small business pay your people, track time, file taxes effortlessly, help protect your company from risk, recruit, hire, and manage your team with confidence, and access better insurance benefits through ADPIA.
American Airlines is the official airline of the NGLCC.
Fly with a friend while you vacation with a partner! American Airlines and American Eagle have a long history of proudly serving the LGBT community. We invite you to take a look at these outstanding adventures in leisure and vacation travel to gay-welcoming destinations that open up new worlds of possibilities.
United embraces and celebrates the diversity of their customers and employees, and believes in recognizing and contributing to the diverse communities that they live in and serve.
In support of the LGBT community and United's long-standing partnerships with the International Gay and Lesbian Travel Association and the National LGBT Chamber of Commerce, United welcomes you to participate in their Pride sale to celebrate with us at national Pride events around the country.
Save more. And get more for your business. Take advantage of special savings on UPS shipping: up to 26% on UPS on small package shipping and a minimum of 70% on freight shipping!
Along with the savings, you'll have the power of logistics on your side. You get outstanding reliability, greater speed, more services and innovative technology. UPS guarantees delivery of more packages around the world than anyone, and delivers more packages overnight on time in the US than any other carrier. 
Simple shipping. Big savings. That's logistics.
Visit UPS to learn more or call 1-800-325-7000
Hilton Hotels & Resorts offers LGBT travelers, friends of the LGBT community and others specials and unique rewards that give you new ways to Go Out. Explore top destinations at a special value rate with the Stay Hilton. Go Out. package, which includes 10 percent off Best Available Rates, high-speed Internet access, double Hilton HHonors base points, late check-out where available and a one-year digital subscription to OUT magazine.
As a Hilton HHonors member, you earn points for every hotel stay at any of Hilton Worldwide's 10 distinct brands. As your points increase, you receive a range of benefits and services that streamline your travel, reward you for your loyalty and give you the level of attention you deserve. With the Stay Hilton. Go Out. package, you receive double Hilton HHonors base points during each stay.
An innovative, upscale hotel brand with nearly 100 properties in the U.S./ Canada, Caribbean, and Mexico, each Wyndham guest room includes the following amenities: coffeemaker, a choice of hypoallergenic pillows, shower massagers, complimentary weekday newspaper and upscale bath amenities. Most importantly, in 2007 we introduced our Wyndham Grand collection tier of hotels featuring 11 Corinthia hotels throughout Europe & Africa.
Travel Deals for Members: Members now save on rooms at over 6,000 participating hotels throughout the World.
As a member of the NGLCC, you will receive an additional 10% off the 'Best Available Rate' at participating locations every time you travel. Give agent your special discount ID number 1000001829 at time of booking to receive discount.
Whether you are looking for an upscale hotel, an all-inclusive resort or something more cost-effective, we have the right hotel for you–and at the right price. Start saving now! Call our special member benefits hotline and reserve your room today at one of these fine hotels at 1-866-854-1604.