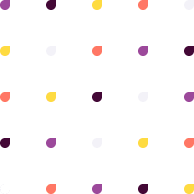 Contact Information
If you are interested in contacting an NGLCC representative or being introduced to an LGBTQ business owner for a story, please contact [email protected]. A comprehensive archive of media clips can be made available upon request.
Arranging an Interview with NGLCC
NGLCC is led by a dedicated team of thought leaders and policy experts, many of which are available for interview. Some examples of topics on which NGLCC representative is available to comment:
LGBTQ-inclusive business policy
Economic issues facing the LGBTQ community
Creating economic opportunity for LGBTQ people
The state of the global LGBTQ economy
How the private sector can support the LGBTQ community
The benefits of and the path to LGBTBE certification
If you would like to request an NGLCC keynote speaker for an external event, please fill out this form. 
Press Access to NGLCC Events
NGLCC is proud to welcome journalists and news outlets from around the world to our events. An ongoing list of our robust schedule of events, including our annual International Business & Leadership Conference, can be viewed through the Events Calendar.
Interested in obtaining press credentials? Contact the NGLCC press team at [email protected].
Interested in joining us as a media partner to gain unprecedented access and tremendous visibility amongst the top LGBTQ business owners and diversity advocates? Contact the NGLCC team at [email protected].
If you are interested in contacting an NGLCC representative, please email us.