An NGLCC exclusive concierge supplier diversity service to increase Certified LGBTBE® access and utilization.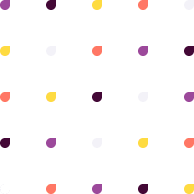 About the Center
To ensure every Certified LGBTBE® has access to every possible RFP, contracting notice, and new connections, the NGLCC created the Stakeholder Engagement Center: a physical and virtual hub for instant opportunity generation. Corporate Partners have unprecedented support through a dedicated phone line and email address that puts you in direct contact with NGLCC's engagement and supplier diversity team members. Let NGLCC help you:
Match your RFPs and other opportunities with a curated list of vetted Certified LGBTBE® suppliers that fit all of your key requirements to maximize your best possible responses
Promote special programs and events for suppliers to a meticulously targeted list of Certified LGBTBE® suppliers
Produce live and online matchmakers, stakeholder meetings, and webinars that directly connect suppliers and decision makers
Assist with your analytics and diversity reporting by helping verify Certified LGBTBE® lists and Tier I and Tier II spend
Advise on messaging, capability statements, and other essential marketing and educational materials that generate meaningful connections
"No other organization has something like the NGLCC's Engagement Center. They make it so easy to include certified vendors in all our RFPs and vendor searches. Even when the need is urgent, a simple email or phone call will yield a list of relevant NGLCC suppliers. We have met several outstanding [Certified LGBTBE®] businesses we might not have known existed all thanks to the Engagement Center. In fact, I am thrilled to report that two of them actually won their respective RFPs – not just because they were certified but because they were the most qualified and provided the greatest value to our company of ALL the vendors being considered."
Cindy Towers
CEO of JURISolutions and NGLCC Corporate Partner
If you need any support or assistance reaching out to all the public sector opportunities, please reach out.