Statewide & Local LGBT Supplier Diversity Initiatives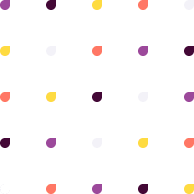 Every day the NGLCC policy team is coordinating with local legislators to create opportunities for LGBT business owners to contract with state governments just like every other small business. National legislation or a Presidential executive order is necessary to ensure that every LGBT business owner has the same right to opportunities as everyone else in America.
Current Supplier Diversity Legislation
Currently, the Commonwealth of Massachusetts, the Commonwealth of Pennsylvania, two state agencies, California's Public Utilities Commission (CPUC) and the Philadelphia Regional Port Authority (PRPA), and several regional governments, including Essex County, NJ, King County, WA and Cleveland, OH, engage in the intentional inclusion of certified LGBT owned businesses. Additionally, the State of New York has recently introduced supplier diversity legislation.
With the passage of AB1678 in 2014, California became the first-in-the-nation to pass a public mandate requiring the intentional inclusion of certified LGBT Business Enterprise® (Certified LGBTBE®) companies in contracting with California Public Utilities. Following the implementation of the law, the number of Certified LGBTBE® companies in California dramatically increased.
With the enacting of executive order no. 565 in 2015, Massachusetts became the first-in-the-nation to expand supplier diversity initiatives to include the LGBT Business Enterprises statewide. This precedent setting public policy also required the inclusion of all veteran-owned and disability-owned businesses. 
Following the great work in Massachusetts and California, Pennsylvania enacted a similar executive order to Massachusetts expanding nondiscriminatory practices in contract and grant awarding to include sexual orientation, gender identity and gender expression. The Pennsylvania executive order is all encompassing, including nondiscrimination practices in the awarding of contracts and grants; the hiring and treatment practices of contract and grant awardees; and the awarding of subcontracts and supply contracts for performance of contract as well as grant awardees.
Business Inclusion Policy Efforts
Below is a list and brief explanation of each LGBT-owned business inclusion policy effort:
Frequently Asked Questions
No, it doesn't have to. By recognizing the NGLCC as the exclusive third-party certification body, the initiative can be revenue neutral. Which means there does not have to be a cost to the taxpayers in your local government in implementing such policies. Ultimately, supplier diversity initiatives create many new jobs in growing industries.
 
Furthermore, the inclusion of LGBT businesses in the pool of qualified potential bidders on contracts will lead to greater competition, which traditionally leads to lower prices/saving for your city/county/state. 
No. Quite the opposite. Greater competition by a large pool of qualified bidders leads to lower prices for goods & services purchased with taxpayer dollars.