America's LGBT Economy Report
The premiere report on the impact of the LGBTQ-owned business.
NGLCC released the first-ever snapshot demonstrating the economic and social impact of America's leading LGBTQ business owners and entrepreneurs.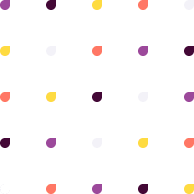 About the Report
The report explores the types and sizes of LGBTQ-owned businesses currently certified by the NGLCC, the number of jobs they create, their geography, and the personal narratives of successful LGBTQ business owners who reflect the very best about America's innovative and entrepreneurial spirit.
LGBTQ enterprises are thriving.
LGBTBEs follow their customers, their inspirations and their ambitions by creating businesses in every industry from architecture and apparel to real estate and technology. 
LGBTQ-owned businesses are contributing to the economy.
Nearly a thousand Certified LGBTBE® suppliers have created over 33,000 jobs in the United States. 
Read the report. Get certified. Get connected.