NGLCC is proud to work with a range of organizations to ensure LGBTQ inclusion in business.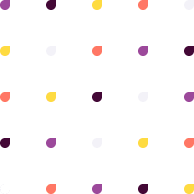 NGLCC's corporate partners have exhibited extraordinary support of the LGBTQ business community through their work with the NGLCC and support of our programs, initiatives, and events. 
National Business Inclusion Consortium
Spearheaded by the NGLCC and launched in 2011, the NBIC advocates for the business interests of a diverse range of business owners, including members of the LGBTQ community, ethnic minorities, people with disabilities, and women, representing a total of over $9 trillion in annual consumer spending power and significant contributions to the marketplace and workplace.
Government & Trade Association Partners
NGLCC's government & trade association partners are key to ensuring that LGBTQ entrepreneurs have equal access to business opportunities.
Certified LGBT Business
Enterprise® Suppliers
Domestic Affiliate Chambers
International Affiliate Chambers
NGLCC partners with Federal Agencies on a wide variety of issues including actively working with agencies to ensure procurement and programs are inclusive of LGBT-owned businesses.