Marketing & Related Services Council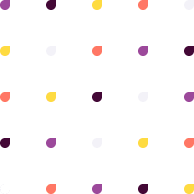 The NGLCC Marketing & Related Services council is targeted at increasing opportunities for the vast array of supply chain and supplier development opportunities within the marketing, advertising, PR, and related services sector. 
With over 23% of the NGLCC supplier base representing companies in these categories, the group comprises both key corporate partners and industry-specific Certified LGBT Business Enterprise® (LGBTBE) leaders with a mission focused on creating opportunities for LGBT entrepreneurs, networking, matchmaking, education, and capacity-building.
The resource group will focus on these key areas within Marketing Services:
Marketing
Advertising
Public Relations 
Market Research
Related Services (Social media, AV, Photographers, Printers)
Corporate
Noah Brodsky (he/him), President, Travel + Leisure Group
Kris Young (she/her), Nike Athlete Experience, North America, NAX
Marketing Services Project in Partnership with Professional Partnering Solutions
Approximately 23% of NGLCC certified companies provide services in the areas of advertising, marketing, PR, market research, and related services, but many are not currently working with corporate brands. Part of the goal of this council is to identify the causes for this lack of opportunity and develop solutions that will result in more sourcing with NGLCC Certified businesses while building and strengthening contacts and capabilities. 
In pursuit of this goal, the NGLCC Marketing & Related Services Council has partnered with Professional Partnering Solutions, a trusted NGLCC Corporate Partner, on a project aimed at gaining insight on how to increase corporate diverse spend with LGBT suppliers in the marketing and related services sector. PPS has done so via data collection and review, as well as conducting interviews with suppliers and corporate members to assess their approach to advertising and marketing firms used and opportunities for LGBT firms to be a part of those supply chains.
Through this project, the council aims to greatly improve the relationships between NGLCC Corporate Partners and Certified LGBTBE® firms in marketing and related services.
Have questions? Contact us!